Mina decided to undergo hairline restoration with Dr Johnathan Chan's Ultra Fine FUE technique to improve the frame of her face.
On day of surgery (June 2015) ;
designing phase;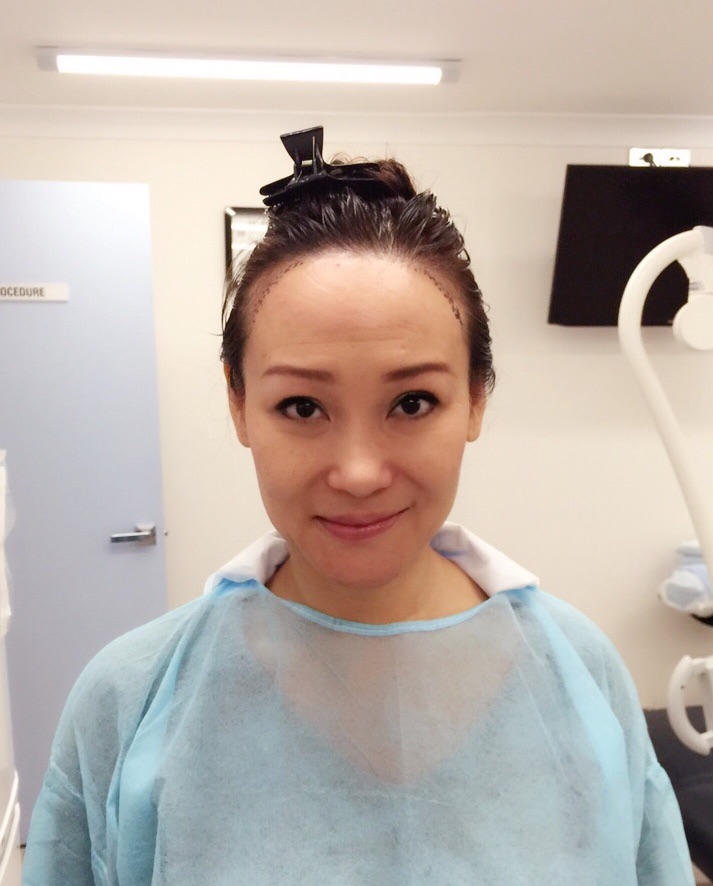 Day 1 post surgery;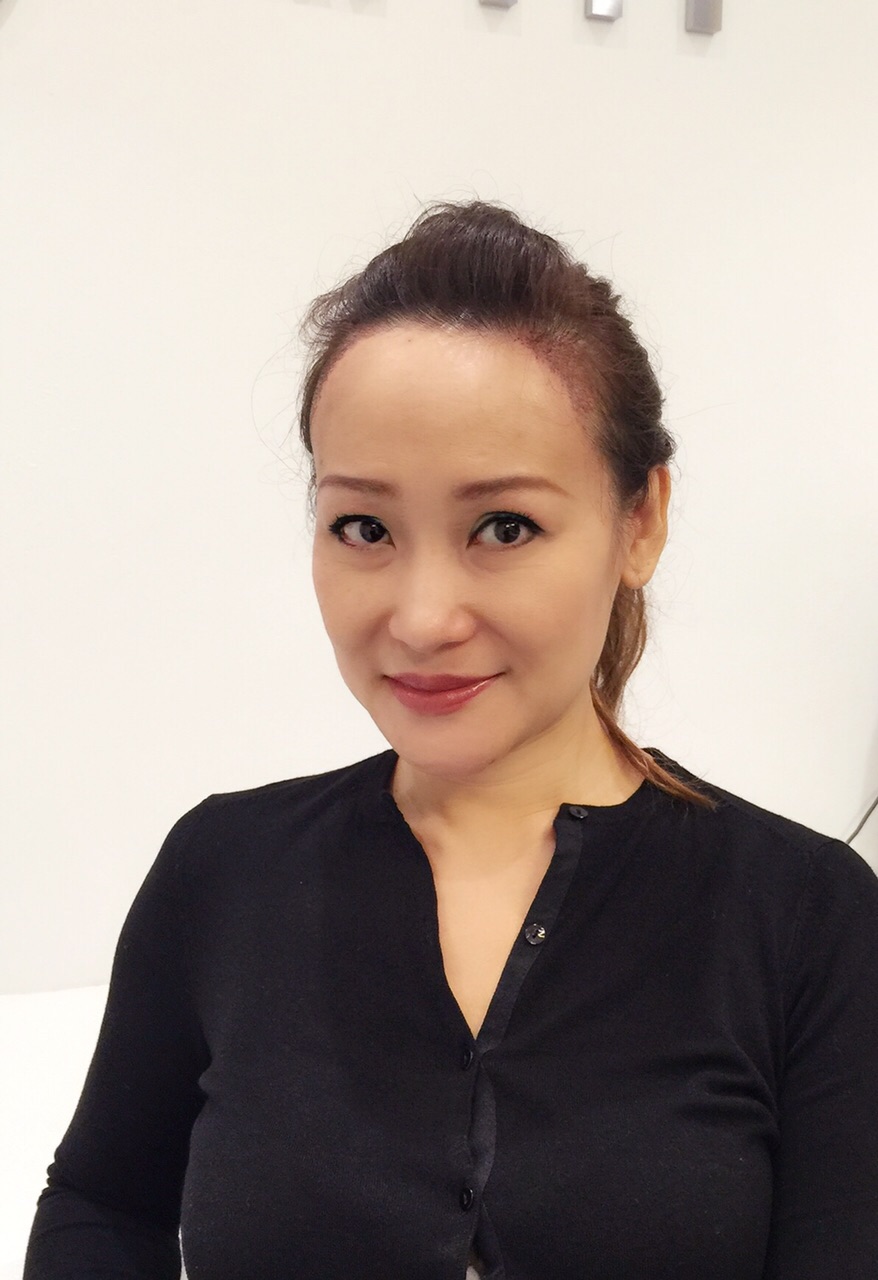 After hair wash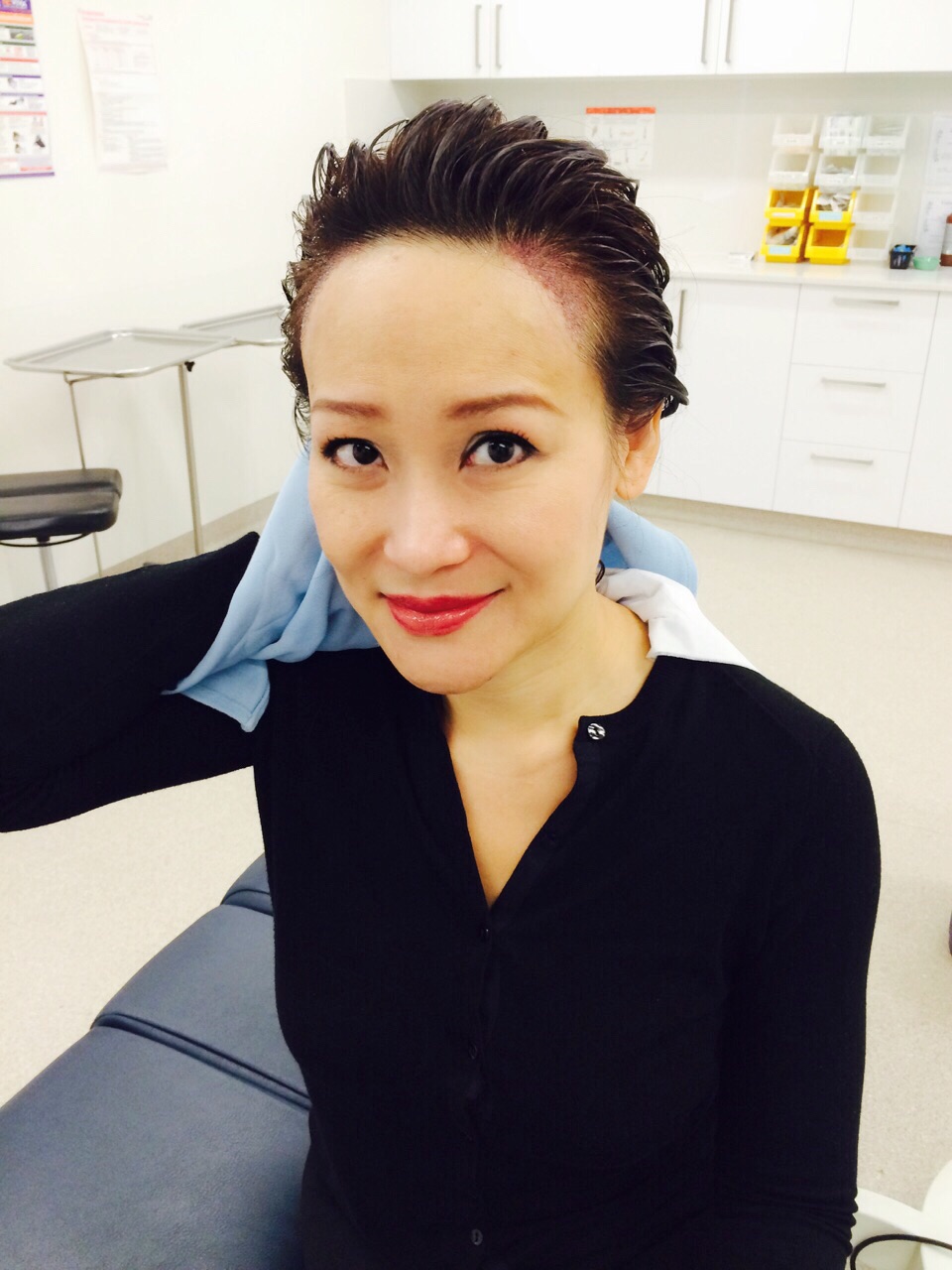 Day 7
wound healing well, redness and swelling is gone. It is now safe to gently rub the recipient site to clear the scabs. Donor site wound already healed and waiting for the hair to grow back.
Growth will start gradually from 4 to 12 months.
4 Month
Below is the progress at 4 month. Final growth is expected at around 12 month.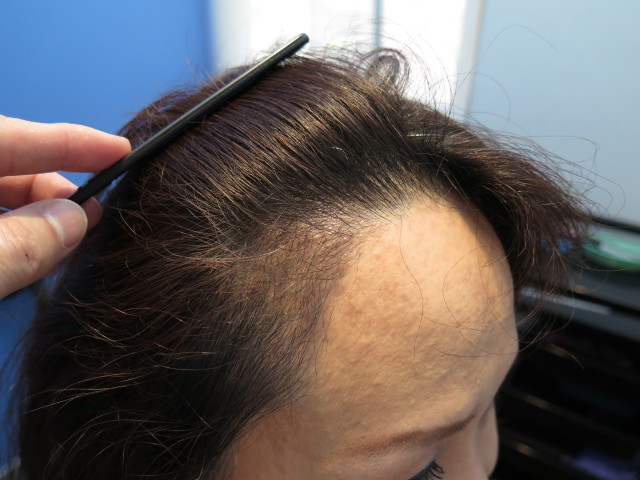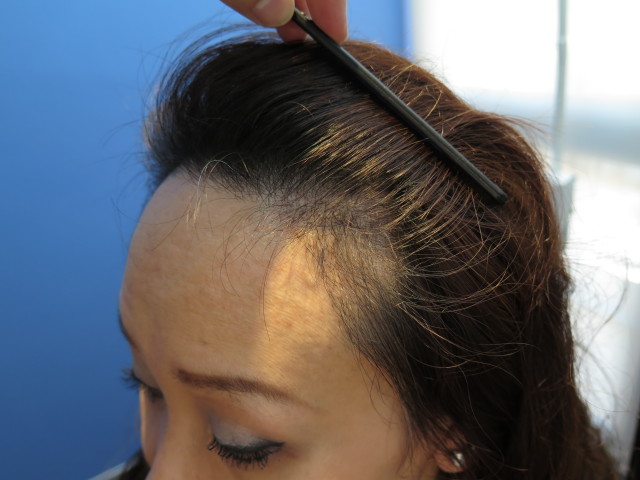 9 months
Below is Before and After at 9 months. New shape is evident now.